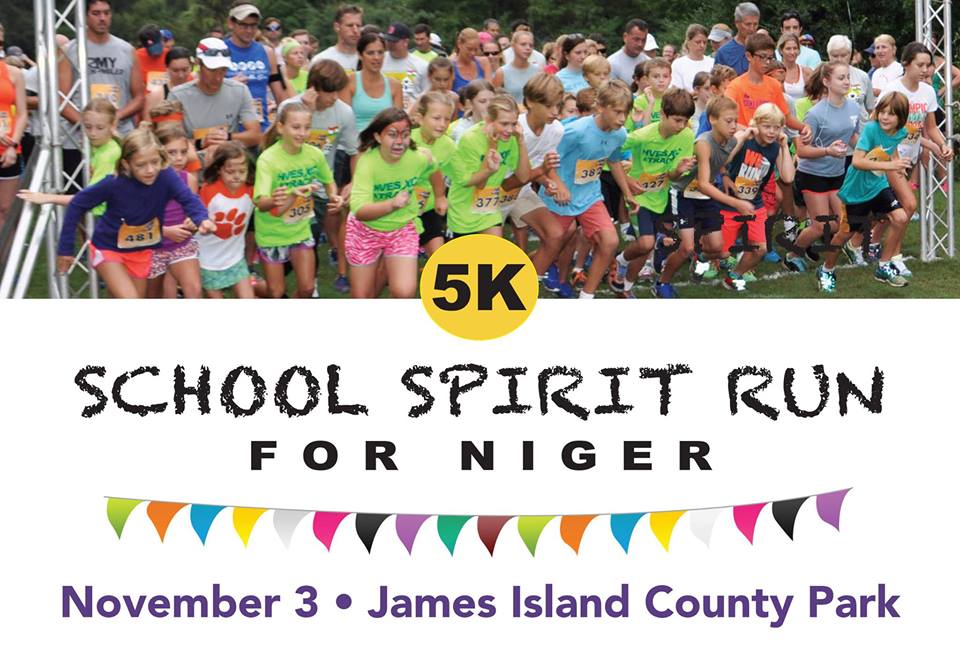 Register today for the 3rd Annual School Spirit Run for Niger!
November 3 - 9:00 am
James Island County Park​
students - teachers - families - individuals 5K
​​​​​​
Join us for a fun morning of friendly competition between schools.
Wear your school colors to illustrate unity through diversity as we raise money to build a new school in Niger, Africa.

Plenty of pre-race activities, refreshments, and trophies for the top three winners in each age category.
Win one of TWO SCHOOL SPIRIT AWARD trophies for your school! These awards are given to the school with the most participation on race day, and the school who raises the most money to build a new school in Niger!


Invite us to your school for a presentation about life as a student in Niger, Africa,
please contact Julie Frye: 843-514-8749, or jfrye@rememberniger.org.
Like our "School Spirit Run" facebook page for updates and photos of last year's race! On race day, vote for your principal to get a pie in the face! www.SchoolSpiritRun.org