The market has seen some very expensive homes lately, and 2017 has seen two of the most expensive homes to ever hit the market!
Check out the top five most expensive listings in the United States!
5. Great Island
The fifth most expensive home located in Long Island Sound, New York, on the market for $175 Million!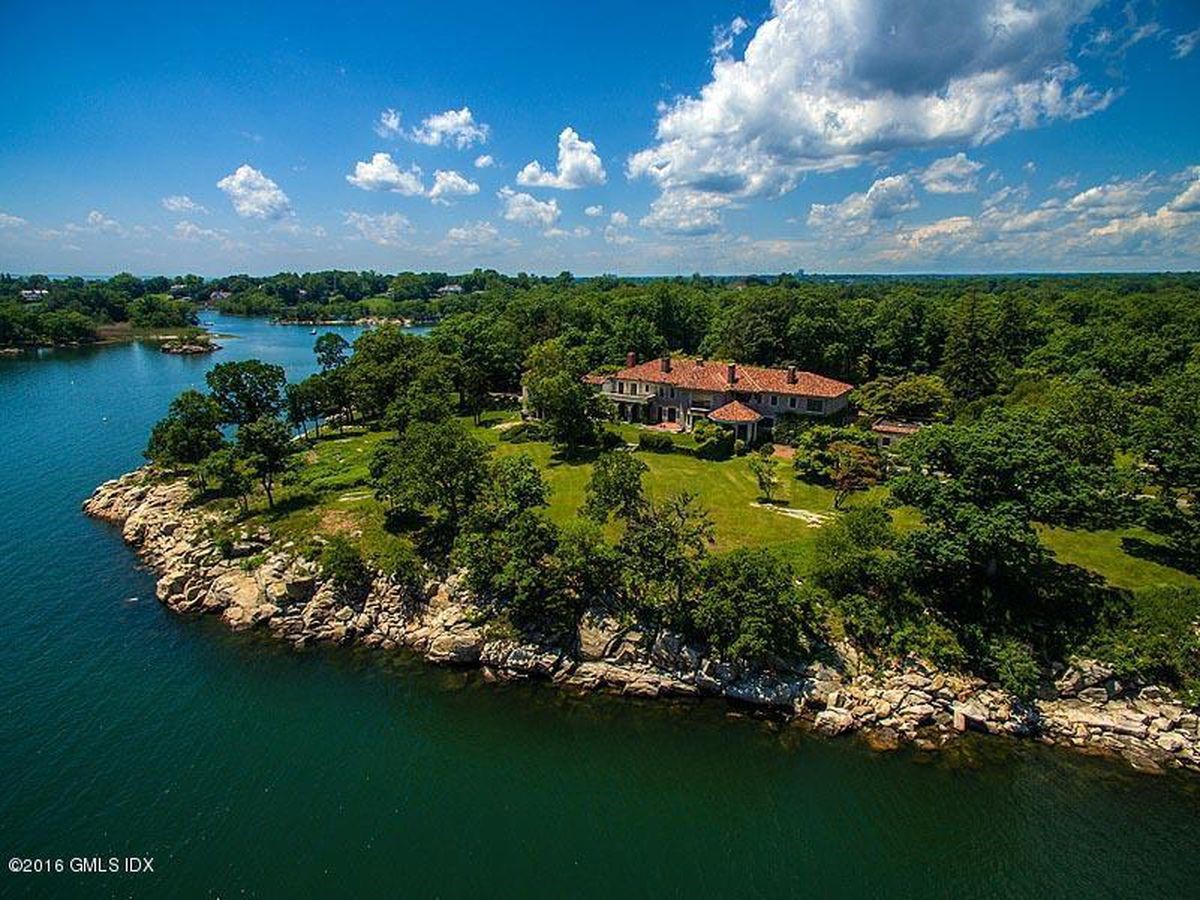 Great Island was put on the market in 2016 but remains in the top 5 most expensive homes on the market in 2017.
The home sits on 63-acres and can only be accesses through man made land bridges. The main house is a stone home with Guastavino tile ceilings and includes views of the Sound from almost every room! On the property you will also find; a private beach, a dock, a boat house, a small waterfront cottage, a 20-stall granite stable, a Grand Prix jumping/riding arena, and exercise track, a sand dressage ring, and bridle trails!
At the time it was put on the market it was on its way to the most expensive residential property sold in the US, breaking the 2014 147-Million-dollar sale of a home in Hampton, but since has been out done by the other homes on this list!
4.The Owlwood in Holmby Hills
Owlwood is in Holmby Hills, Los Angeles and sitting on the market at $180 Million!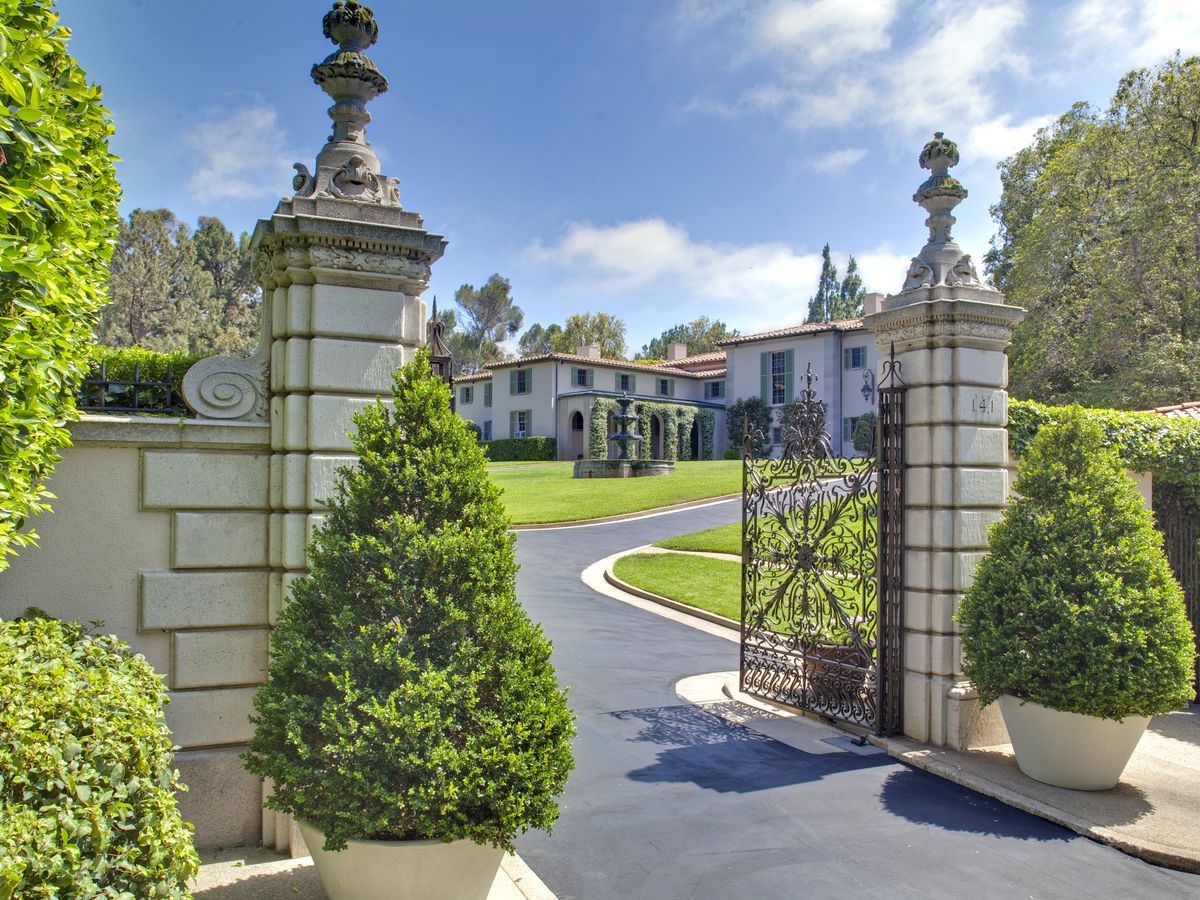 This home sold in 2016 for 90 million dollars and was the second largest sale ever in Los Angeles history! Now this home is back on the market for almost a million more dollars!
It is a 12,000-square foot Italian Renaissance style home built in 1936 on 10 acres of land!
Nothing about this home has changed since it was bought in 2016 and its extreme markup has been explained as intense market interest!
3. The Manor in Holmby
The Manor in Holmby is located in Bel Air, Los Angeles and is on the market with an asking price of $200 Million!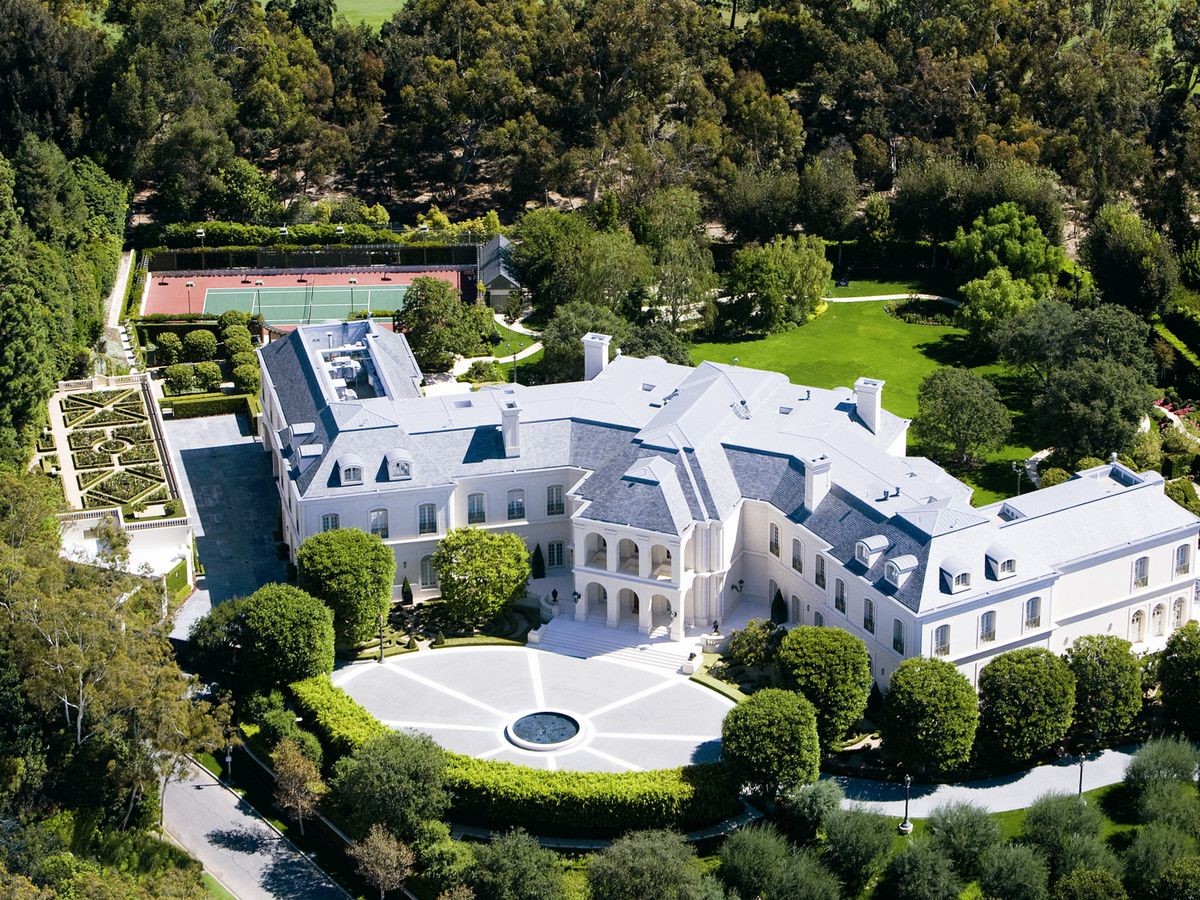 The Manor in Holmby Hills is also known as the Spelling Manor, named after TV producer Arron Spelling who built the home in 1988 for him and his wife Candy Spelling. The 56,500-square foot French Chateau style mansion has 14 bedrooms, 27 bathrooms, and a total of 123 rooms!
Updated in 2011 the home currently has a gym, wine cellar with a tasting room, industrial sized kitchen, exotic fish tank, a night club, a beauty salon, a massage room, and tanning rooms. The home sits on 5 acres with a tennis court, garden, pool, and room to park 100 cars!
2. The Bel Air Spec House
The second most expensive house on the market is the Bell Air Spec House of course in Bell Air, Los Angeles. This home was put on the market for a whopping $250 Million!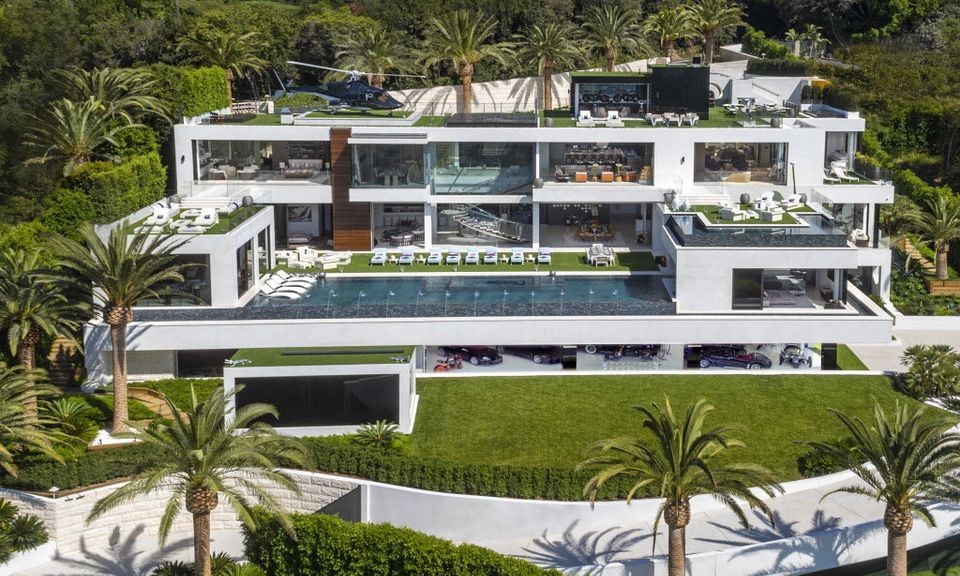 Put on the market at the beginning of the year, this home has 4 floors with a total of 38,000- square feet! With 12 bedrooms, 21 Bathrooms and three kitchens!
This home also has; a 40-seat movie theater, a candy dispenser wall, two wine cellars fully stocked, five bars, a bowling alley, a car museum with 30 million dollars' worth of exotic and vintage cars, a spa/wellness center, a gym, 85-foot infinity pool that overlooks Los Angeles, and its own helicopter pad. But don't be overwhelmed with the idea of keeping up with the home because it also comes with its own paid for staff!
You need some serious bucks to afford this home, but surprisingly it lost its reign as the most expensive home when the Cartwell Estates came on the market this summer!
1. The Cartwell Estate
Another Bel Air Home, The Cartwell Estates is currently the most expensive home ever listed in the United States with a price of $350 Million!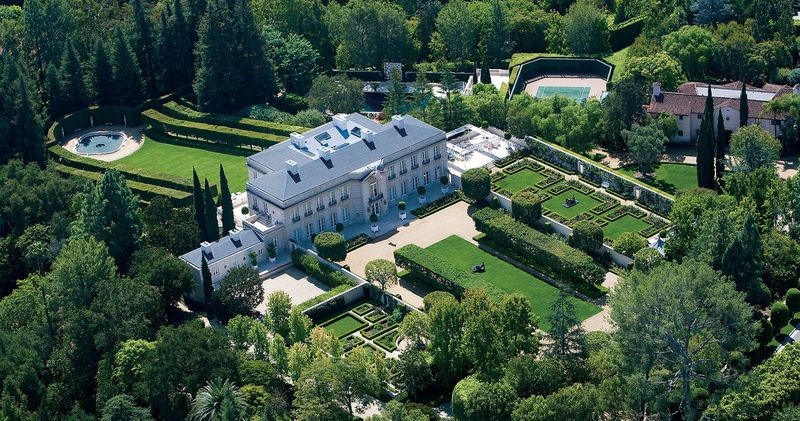 This home is on the market for the first time in 30 years, after TV executive Jerry Perenchio passed away in May. The home was used as the Clampett residence on 1960's TV series "The Beverly Hillbillies".
The home has a 18th Century French Neoclassical style and features 25,000-square feet of living space that includes; a ballroom, a formal salon, a paneled dining room, a temperature controlled wine cellar, 40 seat cinemas, a bowling alley, and a $12,000 glass pool table.
The home sits on a 10-acre lot! The lot includes; gardens, fountains, a tennis court, and a 75-foot swimming pool, a guest house, a helicopter pad, views of the ocean and Los Angeles, and a 40-car garage!
To be able to finance one of these homes, you would surly need to be a billionaire (Imagine the utility bill alone!!) But let's not let the logistics overwhelm our dreams of owning one of these beautiful properties!
EarthWay Real Estate is conveniently located in the sunny seaside community of Folly Beach specializing in real estate in Folly Beach, James Island, West Ashley, Summerville, Johns Island, and all of the greater Charleston SC area. EarthWay Real Estate is dedicated to a strong community focus, global stewardship, and real estate for YOUR changing world. We aim not only to provide the best real estate services available anywhere but to be a valuable part of our community and continue to give back!