Over the weekend EarthWay Real Estate was honored to be a part of Water Missions event, Walk for Water!
1.8 billion people lack access to safe drinking water and 2.4 billion people live without adequate sanitation. Because of the lack of safe drinking and sanitation water, 842,000 people die every year of diarrhea, that's approximately 2,300 people a day! Water Missions, based right here in Charleston South Carolina, is determined to do something about this!
To raise awareness and money, Water Missions puts on an amazing event, Walk for Water, in six different cities across the United States. This one-day event simulates the 3.5 mile, average, walk that millions take to collect dirty water every single day.
The day of the walk was filled with excitement, with about 5,000 walkers, getting ready for the walk and exploring Brittle Park, learning more about the walk and the generous sponsors that made the walk possible! A group of people each carrying a flag that represented each one of the countries that Water Missions Services lead the walk.
We happened to get a spot at the beginning of the walk, which turned out to be an amazing opportunity to see the large crowd of people that was behind us! The support and unity were amazing to witness!
Walking through beautiful downtown Charleston, volunteers held up signs with facts that coordinated with the "Country" we were walking through. This kept us aware of just why we were participating! We really got the chance to appreciate the ease and access to clean water that we are fortunate to have.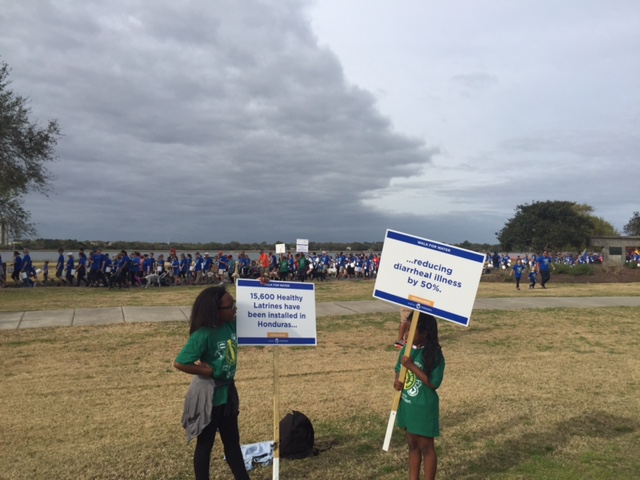 The event raised over 300,000 dollars! To put in perspective how amazing that is, 25 dollars can provide someone with clean water for their entire life!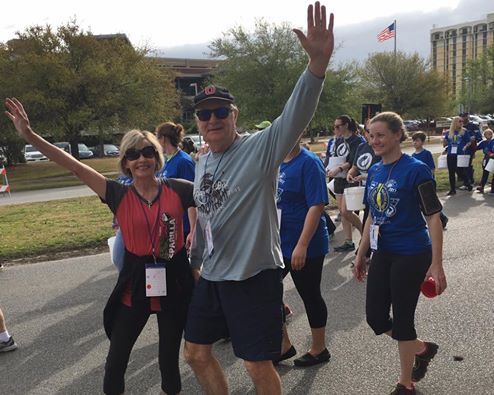 We cannot wait to be a part of the Walk for Water in 2018 and continue to support such an amazing organization. If you would like to learn more about Water Missions, donate or volunteer visit their website at https://watermission.org/.
EarthWay Real Estate is conveniently located in the sunny seaside community of Folly Beach specializing in real estate in Folly Beach, James Island, West Ashley, Summerville, Johns Island, and all of the greater Charleston SC area. EarthWay Real Estate is dedicated to a strong community focus, global stewardship, and real estate for YOUR changing world. We aim not only to provide the best real estate services available anywhere but to be a valuable part of our community and continue to give back!